Members of the NSCIBD Team
Dr. Jennifer Jones, MD, MSc, FRCPC (IBD)
Dr. Jennifer Jones, MD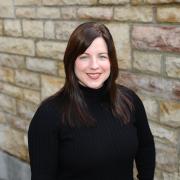 Dr. Jennifer Jones, MD is an Associate Professor of medicine at Dalhousie University and Team Lead of the Nova Scotia Collaborative Inflammatory Bowel Diseases (NSCIBD) program at the QE II Health Sciences Center in Halifax, Nova Scotia. Dr. Jones Completed her core gastroenterology training at Dalhousie University in 2004 and went on to do a clinical and research fellowship in Inflammatory Bowel Diseases at Mayo Clinic Rochester in 2004 and 2005 under the mentorship of Drs. William Sandborn and Edward Loftus. From there she completed her MSc in Epidemiology while working in the IBD program at the University of Calgary, Calgary AB. Between 2008 and 2014 Dr. Jones started as an Assistant Professor of medicine developing the first provincial IBD program at the Royal University Hospital (University of Saskatchewan, Saskatchewan Health Region). In 2014 Dr. Jones returned to Halifax to take on her new role in the NSCIBD program. Her clinical and research passions relate to quality improvements through collaborative care initiatives and patient centered program development, care access, nutritional intervention, and use of population-based data to evaluate IBD outcomes.
Dr. Sunil Patel, MD, FRCPC
Dr. Stacey Williams, MD, FRCPC
Dr. Ian Epstein, MD, FRCPC
Dr. Ian Epstein, MD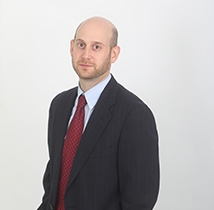 Dr. Ian Epstein is a graduate of Dalhousie Medical School, 2004. He completed Internal Medicine and Gastroenterology training at Dalhousie and has been in practice here since 2009. Clinical interests include IBD and functional bowel disorders. He has an active clinical practice with a large focus on IBD and endoscopy. Academic interests include medical education and endoscopy. He is currently serving as the Program Director for Dalhousie's Internal Medicine Residency training program.
Dr. Steven Gruchy, MD, MSc, FRCPC (therapeutic endoscopy)
Dr. Wendy Winsor, MD, FRCPC
Dr. Dana Farina, MD, FRCPC (therapeutic endoscopy)
Dr. Geoff Williams, MD, FRCPC (therapeutic endoscopy & EUS)
Dr. Chad Williams, MD, FRCPC
Dr. Jaclyn Flemming, MD, FRCPC
Dr. Anthony Otley, MD, MSc, FRCPC
Dr. Michael Stewart, MD, FRCPC
Dr. Ali Kohansal, MD, FRCPC
Nurse Practitioners
Kelly Phalen-Kelly, IBD NP
Nurses
Jessica Robar, RN IBD Nurse Navigator
Allied Health Professionals
Ashley Stordy, Registered Dietician
Cathy Doyle, Registered Dietician
Dr. Michael Vallis, PhD, R Psych
Dr. Michael Vallis, PhD, R Psych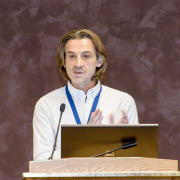 Dr. Vallis is a registered health psychologist practicing at the Capital Health, Halifax, and cross-appointed to Dalhousie University as Associate Professor in Family Medicine and Psychiatry and Adjunct Professor in Psychology and Health and Human Performance. He obtained his Ph.D. and M.A from the University of Western Ontario, London, and his B. Sc. From Dalhousie University. His main area of expertise is adult health psychology, with an emphasis on diabetes, obesity, cardiovascular risk and gastroenterology. He has developed the Behaviour Change Institute, a training program for lifestyle counselling skills for physicians, nurses, dietitians and other healthcare providers. He regularly supervises clinical and academic students at Dalhousie and is active in research on motivation, behavioural change and adaptation to chronic disease. He is an Associate Editor of the Canadian Journal of Diabetes and Clinical Obesity, is the Canadian Lead for the Diabetes Attitudes, Wishes and Needs 2 study (DAWN2), is the Canadian Co-Lead and on the International Steering Committee of the IBD Connect project. He was recently awarded a Queen's Diamond Jubilee Medal by the Government of Canada on the recommendation of the Canadian Diabetes Association.
Jason Kennedy, Pharmacist (BioScript)
Carly Nichols, Registered Dietician
Lindsay Boisvenue, Registered Dietician
Consulting Physicians
Dr. Marie Laryea, MD FRCPC
(Hepatology)
Dr. Christopher Kenyon, MD, FRCPC
(colorectal surgery)
Dr. Paul Johnson, MD, FRCPC
(colorectal surgery)
Dr. Katerina Neumann, MD
(colorectal surgery)
Dr. Shelly McNeil, MD, MSc, FRCPC
(Infectious diseases)
Research
Courtney Heisler, MSc
Courtney Heisler, MSc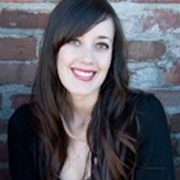 Courtney Heisler, MSc. is a Research Associate with the Nova Scotia Collaborative IBD Program. With a background in epidemiology, her interests focus on translating clinical research into direct health outcomes for patients by recognizing multiple factors that influence health outcomes through collaboration clinical science, population health, and health services.
Julia Morrison, BSc
Julia Morrison, BSc
Julia Morrison obtained her Bachelor of Science degree with a Double Major in Microbiology and Music from Dalhousie in 2017. After working in the QEII Health Sciences Centre as a Gastroenterology Summer Research Student for two years, she is now working with the NSCIBD as a Research Assistant, working on both investigator-driven projects and clinical trials.
Leah Cahill, RD/PDt, PhD
Leah Cahill, RD/PDt, PhD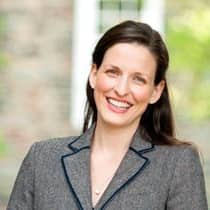 Leah Cahill, RD/PDt Phd is the Howard Webster Department of Medicine Research Chair, and Assistant Professor in the Department of Medicine, with a cross-appointment to the Department of Community Health and Epidemiology. She is also an Affiliated Scientist with the Nova Scotia Health Authority and a Visiting Scientist at the Harvard T. H. Chan School of Public Health. She is a licensed and registered dietitian.
Her research interests include dietary and genetic origins of cardiometabolic disease (cardiovascular disease, type 2 diabetes) and immune-mediated disease (inflammatory bowel disease, leukemia), nutritional sciences and dietetics (in-patient, out-patient, and public health), and patient-centered research. Her work aims to identify the optimal eating practices and the biological pathways, proteins, and microbiota that are important for the prevention and treatment of cardiometabolic and immune-mediated disease, researching at both the patient and population levels.
Olga Kits, Qualitative Methodologist
Slava Khovratovich, MSc
Slava Khovratovich, MSc
Slava obtained his MSc in biomedical sciences from Russian State Medical University. After working in Europe (4 completed vision research projects with Belarus National Academy of Science and 5 completed clinical trials with pharmaceutical products of the Schering-Plough company) he moved to Ontario, where he coordinated oncology survey with the Princes Margaret Hospital and Cancer Care Ontario. Slava is currently working as a research assistant with NSCIBD on the SPOR-IMAGINE study (Inflammation, Microbiome, and Alimentation: Gastro-Intestinal and Neuropsychiatric Effects: the IMAGINE-SPOR chronic disease network). As a research assistant, Slava is involved in patient recruitment, collecting samples, reporting data, and communicating with other study sites.
Administrative Team Leads
Patricia Wyman
Administrative Team Lead